Mine's unlucky sailing trip
A large flat-bottomed crate was used as a ferry when you had to cross over the river Kongeå by Nielsby.


There was no bridge over the river Kongeå by Nielsby. Instead there was a ferry in the form of a large wooden crate that travellers could pull back and forth with a rope. The ferry had been given the royal name 'Oscar the Second' by the locals.

It did not take much to tip the ferry over. The tailor in Lintrup and his wife, Mine, discovered this for themselves one day when they were crossing the river with the flat-bottomed barge. Suddenly the vessel started to tilt and Mine went flying head over heels into the water.

For many years, people in the local area enjoyed telling the story of how dangerous it was to sail on the river Kongeå. You could risk floating into a Mine.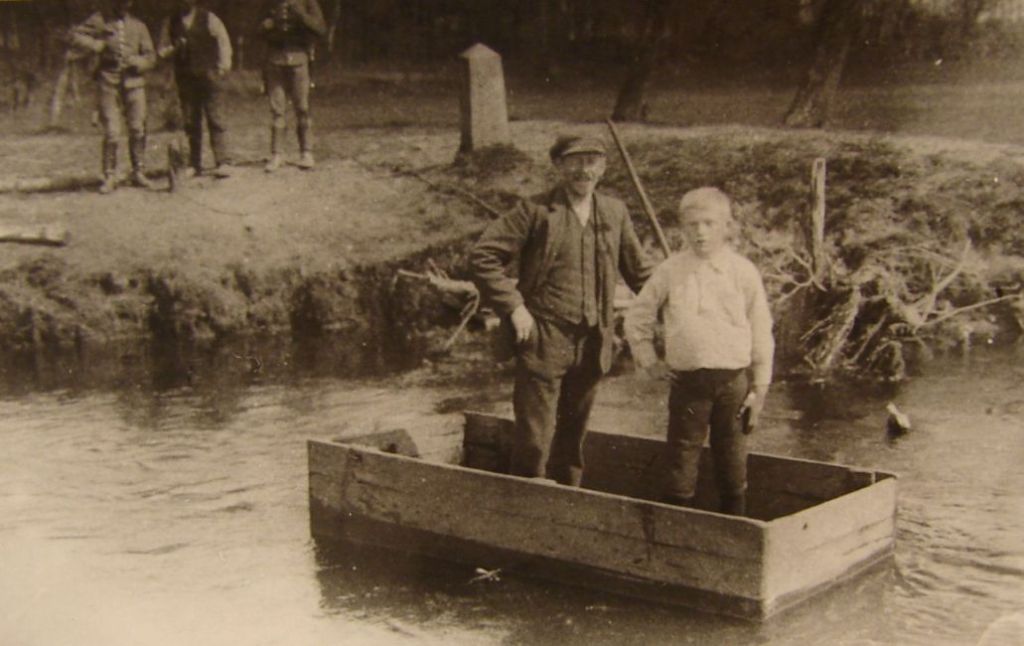 The proud ferry Oscar the Second with two passengers.
Photo: Lintrup Lokalhistoriske Arkiv.

Place: Nielsbygård
Source Arne Madsen, Føvling