Principal Hermansen
Teacher K.M. Hermansen was born in Gørding on 9 June 1890, but he spent most of his childhood in Vejen.
In 1911, he graduated from Nørre Nissum Seminarium (teacher training college), and after some years as a teacher in Skjern and Tølløse, he was appointed as the principal teacher and cantor in Skodborg in January 1920.
In 1920, many teachers came to South Jutland with a desire to be involved in the reunification work. This included Anna and K.M. Hermansen, and their presence came to shape the parish greatly.
Many interests
Being a teacher was a calling for Hermansen, but he also had many other interests. He wrote a description of the parish history, was the leader of Hjemstavnskredsen (Regional Circle), drew up files on parish property and wrote the Skodborg book.
The conscientous teacher also helped to create Skodborg Frivillige Brandværnsorkester (Skodborg Volunteer Fire Department Orchestra) in 1928 and was the conductor of the orchestra for many years.
Farewell to the teaching profession
In 1956 Hermansen resigned as a teacher, but he continued to live in Skodborg. The last office he gave up was his service in the church, where he remained cantor and parish clerk right until the New Year 1967.
On February 20 1969 Mrs Hermansen died and almost half a year later, on August 5 1969, principal Hermansen died too. The couple are buried at Skodborg Cemetery.
Hermansens Høj
On the 100th anniversary of H.K. Hermansen's birth, Hermansen's Høj was inaugurated by the river Kongeå.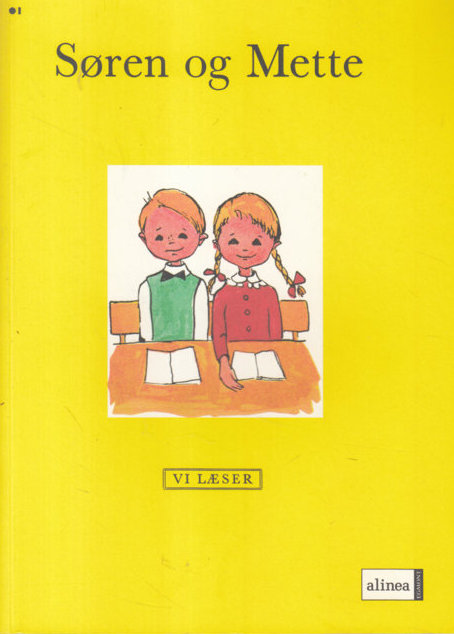 Knud Hermansen wrote the Søren and Mette book series
Hermansen's son, Knud Hermansen, who wrote the Søren and Mette book series, founded Skodborg Kultur- og Miljøfond (Skodborg Culture and Environment Fund) from the profits from the sale of the books. The fund bought the beautiful mound by Kongeåen and named it Hermansens Høj.