The small tortoiseshell butterfly
Best friend with the stinging nettle
For us humans, the stinging nettle (common nettle) is not exactly a favourite plant. Especially in the garden and in the fields, it is considered as a troublesome weed. However, for butterflies of the Nymphalidae family such as the admiral, peacock butterfly and small tortoiseshell, the stinging nettle is a valuable fodder plant for the larvae. The butterfly lays its eggs on the underside of the stinging nettle leaves, and they hatch after 10 days. In their early days, they live in small groups and spin a protective web around the nettle plant. Later they split up individually onto other nettle plants until they pupate after 3-4 weeks. The pupa also hangs underneath the nettle leaf or close to nettle growth.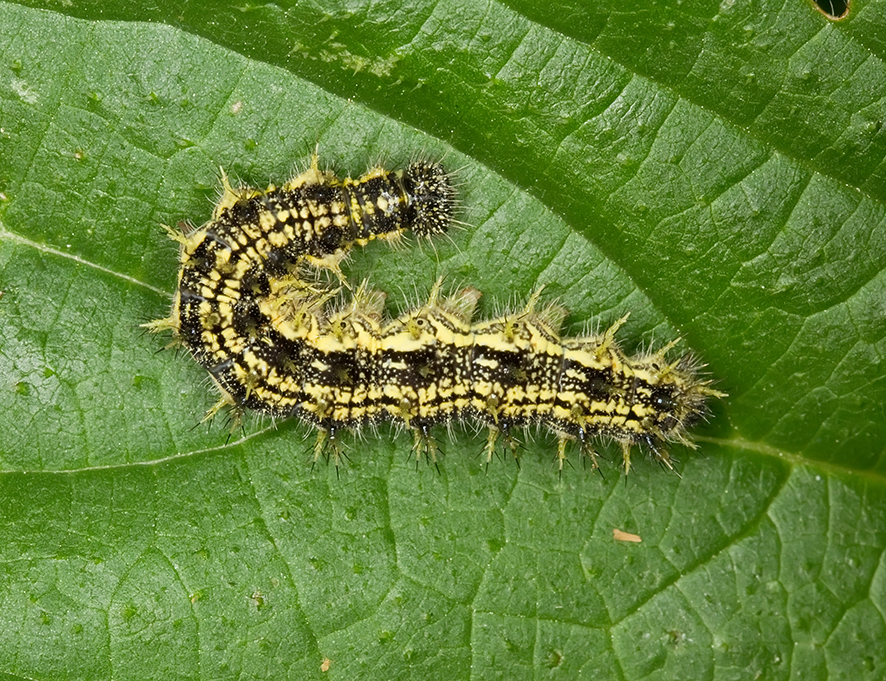 Denmark's national butterfly
Small tortoiseshells are common throughout Denmark and they like to suck nectar from garden flowers. Since it is also a very beautiful and eye-catching butterfly, it has been named Denmark's national butterfly. The small tortoiseshell winters in basements, garden sheds and on cool ceilings. Along with the brimstone butterfly, it is one of the earliest species of butterfly to appear in the spring. The male sticks to a particular region or territory, which it defends from other butterflies and insects.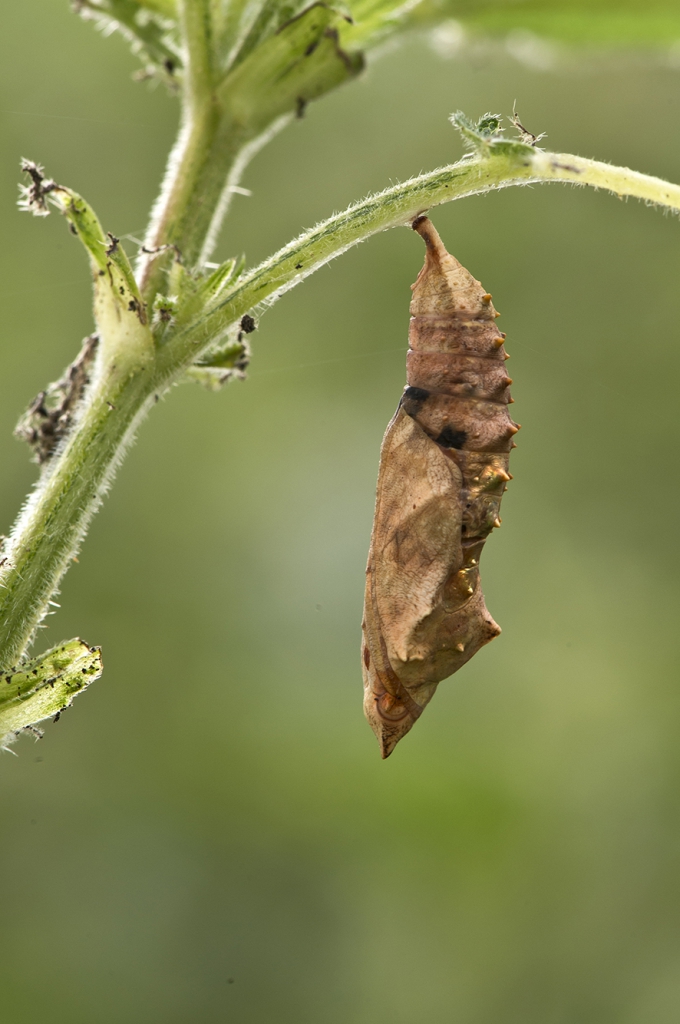 Facts
The small tortoiseshell has a wingspan of 40-52 mm. On the front edge of the forewing, there are alternate spots in black and white-yellow. The base colour of the wings is a very strong orange, and on the edge of the wings is a band of small light blue spots. The adult larva is 35-40 mm, black with double yellow back and side lines. It has green feet and black branched back and side thorns. The small tortoiseshell is common and widespread throughout Denmark.