The Border Path
The Border Path is a 48 km long hiking trail that can be divided into three stages: from Vester Vedsted to Høm, from Høm to Obbekær and from Obbekær to the Kongeå. In several places you can make a roundtrip as well as spend the night in shelters.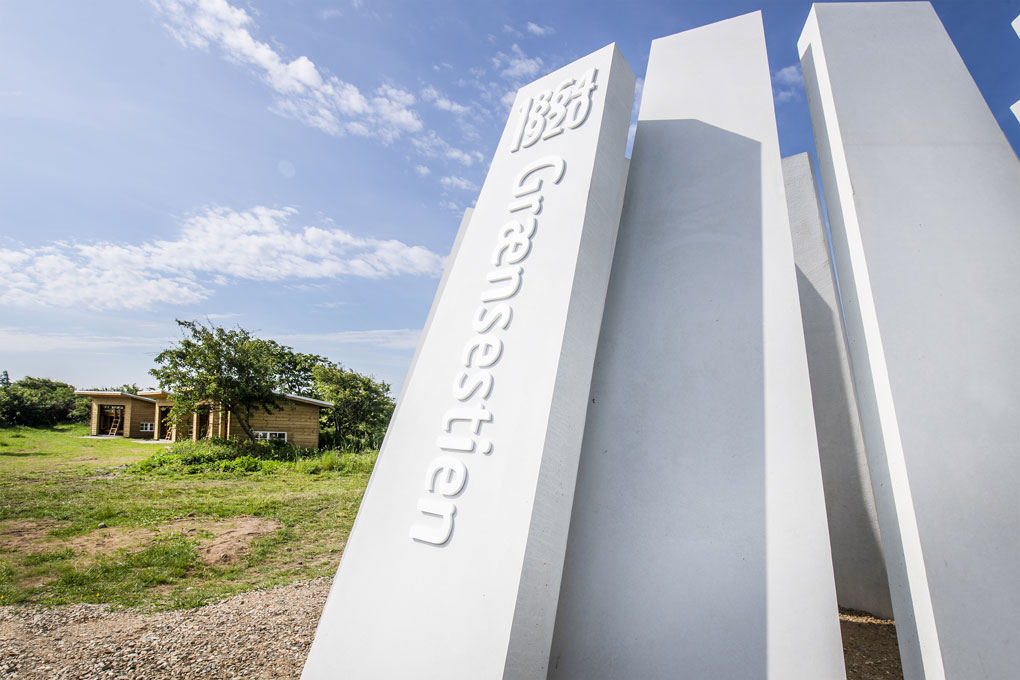 Following its defeat by Prussia in 1864, Denmark lost a third of its acreage. Sothern Jutland became German and the new border ran south of Kolding, along Kongeåen (i.e. the Kongeå river), to continue south of Ribe. Grænsestien (i.e. the Border Path) follows this border from the Danish Wadden Sea to Kongeåen. Along the way, you can hear stories of gendarmes, illegal immigrants, customs inspectors, smugglers and Danish-minded citizens from Southern Jutland who served in the German war effort.
The hiking route is divided in three stages: From Vester Vedsted to Høm, from Høm to Obbekær and from Obbekær to Kongeåen. As you walk, you will meet tarmacked roads, trails and forest paths. Along the way, there are several places where you can make a round trip looping back to your starting point, and there are shelters where you can spend the night. Dogs must be kept on a leash.
Along the way, you can expand your route by following other hiking and bicycle routes.
For more information please visit borderpath.dk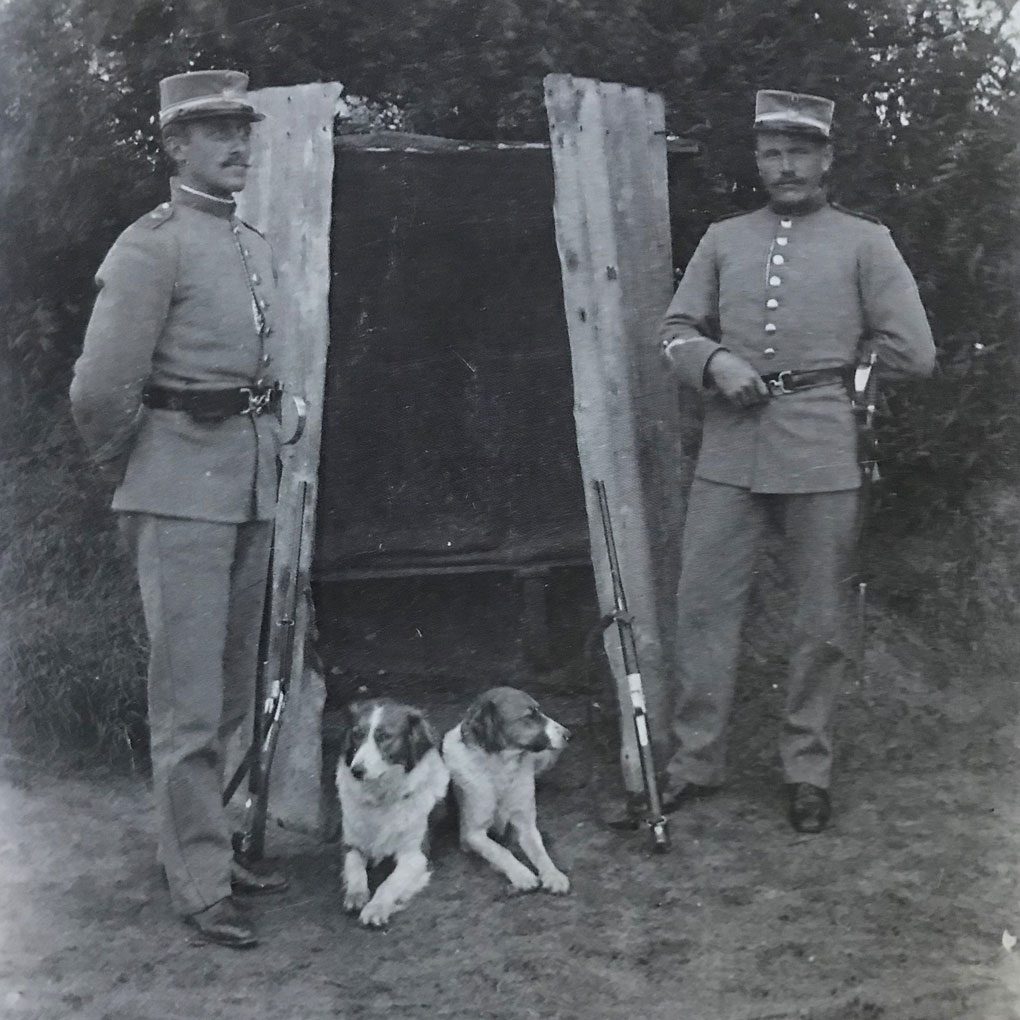 Bordergendarms Søren Hansen Madsen and Laurids Madsen on duty at Klåby in 1909. The shed was not an official building but was built by the gendarmes. They could be fined if they took shelter in the building.