Round trip in Vilslev
1.3 kilometres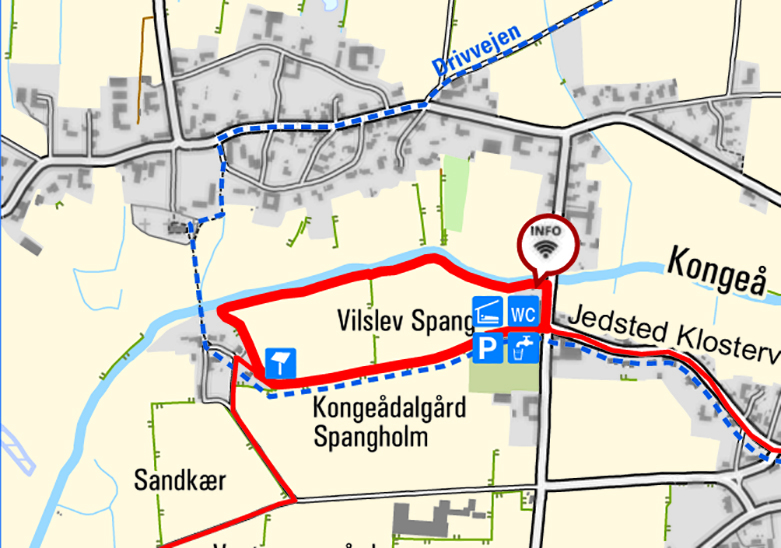 You can park your car by the shelter area.
At the area you will find a digital information display with free wi-fi. In addition to the shelters, you will also find a toilet, running water, campfire area and there is also a canoe hauling site and a wheelchair-accessible fishing area.
Adjacent to the area, you can start a short round trip of approx. 1.3 km. You might like to take a little detour and visit the old customs yard (number 8) which has Frederik VII's monogram in the gable.
This was once the site of the Kongeå border's westernmost customs office from 1791 to 1851. The customs officer had a pair of border inspectors, who lived in the yard together with the customs officer and his family.
Along the route you will find an information sign that explains the region's history in more detail.