Cuckoo flower
- Enjoy food with a fresh sprinkle of cuckoo flowers
In spring, the cuckoo flower lights up the meadow with its white and pale purple flowers. The cuckoo flower belongs to the cruciferous family, as the flower has four petals that form a cross. Many cultivars such as canola, mustard and cabbage also belong to the cruciferous family.
The white cabbage butterfly's larvae feed on plants of the cruciferous family, and the cuckoo flower is a main food plant for the larvae.
The cuckoo flower is also edible for humans and both the leaves and the flowers can be eaten. The taste is pungent and slightly bitter, and it tastes good on eggs or together with fish and seafood. The plant is rich in vitamin C and it was previously used against scurvy.
The cuckoo flower's seeds are in long thin siliques, and when the seeds are ripe the silique pops open and flings the seeds up to 2 metres away.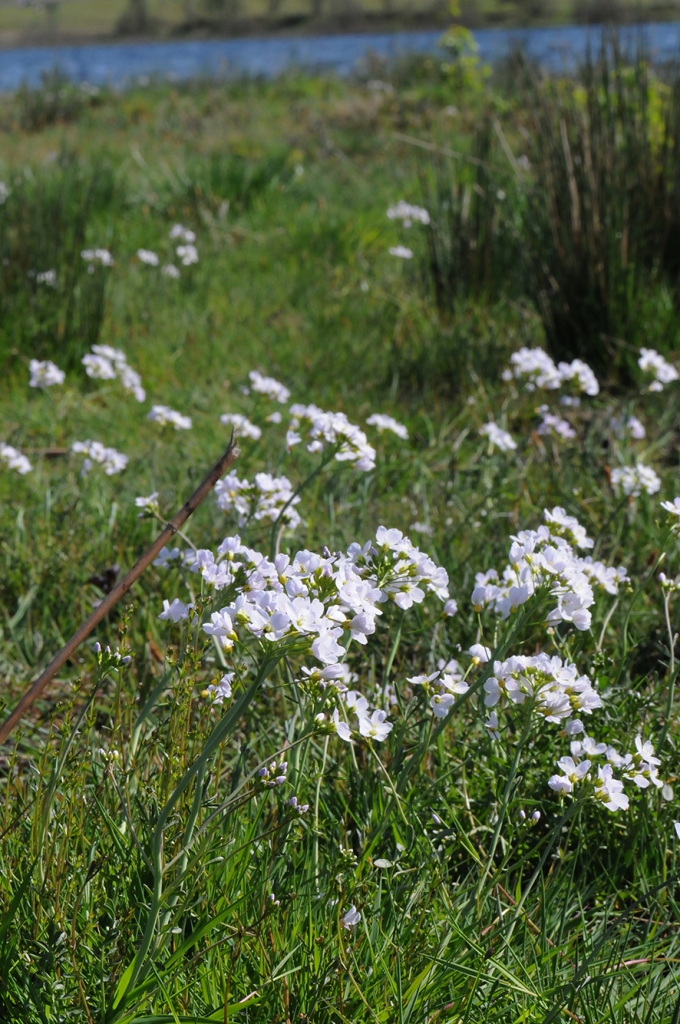 Facts: Height 15-45 cm. Perennial herb. Blooms in May-June. Leaf rosette with 1-7 pairs of stalkless leaflets with a slightly larger leaflet at the end. The inflorescence is composed of 8-15 flowers, each with four white to purple petals. The cuckoo flower grows on damp soil in meadows and fens and is common throughout Denmark