Ragged robin
- seem to be cut with little elf scissors
The first time you see the pink ragged robin, you might think that it looks a little worn and messy. The lobed leaves look as if they have been ripped apart by the wind. But that is exactly how they should be.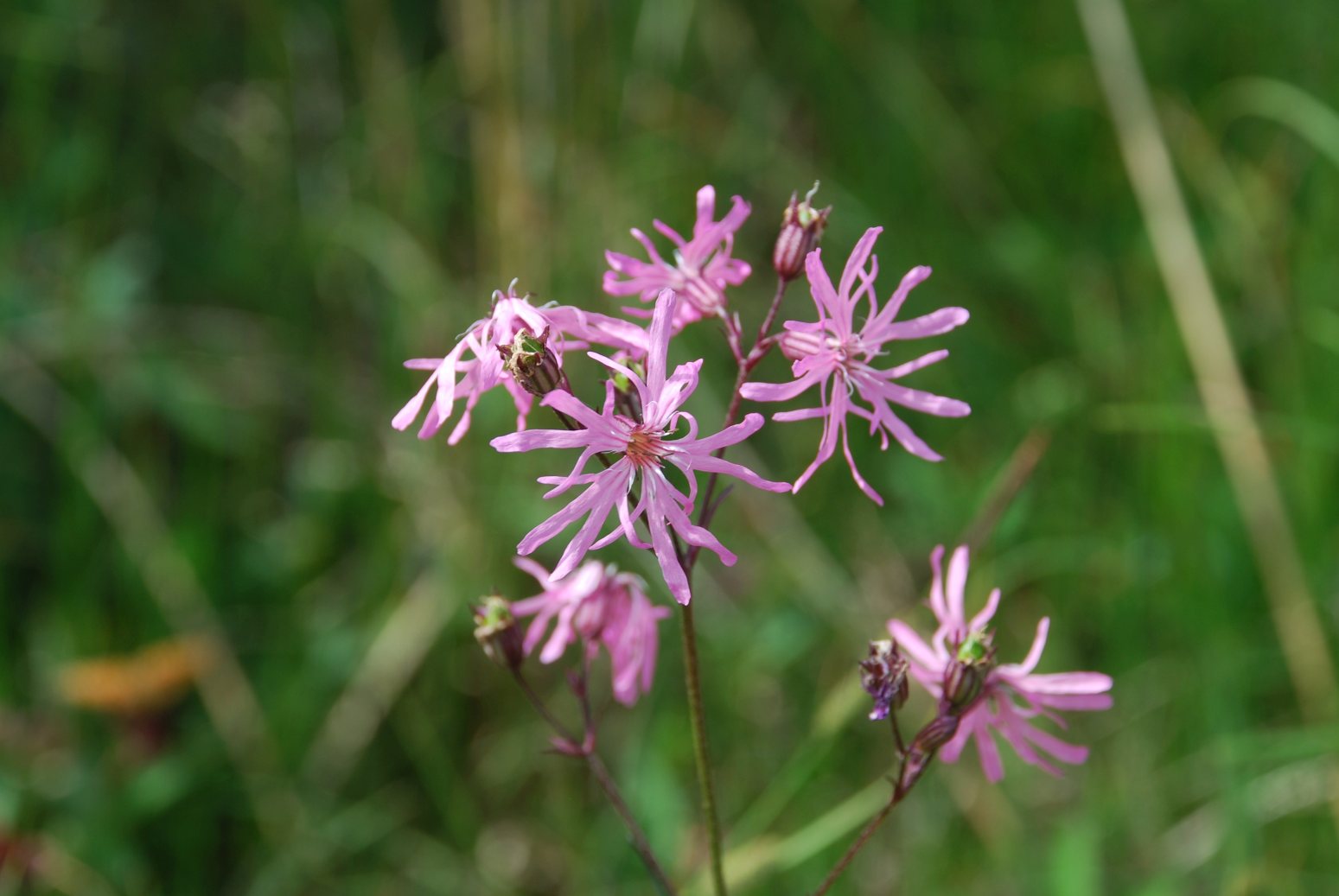 The ragged robin belongs to the Caryophyllaceae family and the lobed petals are apparent on many of the species. Carnations from the garden and florist also have fine lobed leaves that look like they have been cut with tiny elf scissors. Maybe they practiced on the ragged robin first?
The ragged robin grows in damp meadows, where there is calcium present in the soil. You can often find it in meadows with a great variety of species, and the ragged robin can thus help to provide an indication of the natural quality of the meadow.
The ragged robin thrives best in grazed pastures. In line with many meadows becaming overgrown with tall grasses, nettles and thistles, it has become more uncommon.
Cuckoo spit
The plant's Latin name - flos-cuculis - means the cuckoo's flower. The explanation is that on the stem there is often a small foaming "spit", which is called cuckoo spit. The small blob of spit acts as a children's bedroom for the little spittlebug insect, where the larvae are well protected. The caterpillar produces the saliva blob from air and plant sap.
Facts about the ragged robin
Height: 15-40 cm
Pernnenial plant. Belongs to the Caryophyllaceae family. Flowers from May to August.
The pale pink flowers are gathered in small stands. The leaves are narrow, line-shaped and are positioned in pairs opposite to the stem.
Grows in moist meadows and bogs. Common throughout Denmark.